TIGER HORSE
Mares/Fillies:
MMR Cuervo's Takeashot
2005 Buckskin Semi Leopard Tiger Horse Mare
DJ's Print's Charming -r (DJ Rainbow Prints -r X DJ Cinnamon Candy -r)
Cuervo Gold (Tierrel Elegante -r X Gaviota Bravo -r)
Real horse bloodlines include Shadowbay SSF, Ulrich's Papillion, WOA Sarcee's Candy, El Pastor, El Fuerto, Ladrillo, Resorte Cuatro, Ulrich's Tecumseh, Precipitado Sin Par, Bey La Joya, Candy's Wivanna, MA's Dinero Sun, Marisol Sin Par, Jacaranda.
Open: 2009 -


Stallions/Colts:
MMR Eternity's Ghost
2005 Bay Tiger Horse Stallion
DREA Tap's Ghost Wind -r (Pratt Sully Fire -r X DREA Pratt's Taps -r)
Lady Macbeth (Pusher's Star Struck -r X Bonnie's Golden Beam -r)
Real horse bloodlines include Snake River's Bonanza, Thunder's Kemosabi, Sully's Chavelle, Secret Weapon, Toby IV, Sun's Gunsmoke, Go Boy's Flying Cloud, Skipper Sun Midnight, Sun's Delight D, Pride's Favorite, Midnight Mack K, Beam's Top Performer, Ebony Masterpiece, The Pusher, Minindoka Snowy Britches, Centaur Ota Onspa.
FFC: 2009 -


Powered by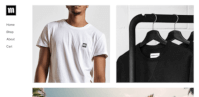 Create your own unique website with customizable templates.