PONY BREEDS
British Shetland Pony
Mares/Fillies:
Fayre Jetta of Faerie Vale
2001 Black (Silver) British Shetland Pony Mare
Chicory of Faerie Vale (Bumble Bee of DragonStar X Titmouse of DragonStar)
FV Jennifer Juniper -r (Abbe -r X Bonnie Van Veghel -r)
Real pony bloodlines include Kirkbride Nobility, Flash of Hayebrake, Archie Boy of Quaydandy, Grandioos van Vries, Lakeland Jasmine, Well's Gold Dust, Rustic Sprite of Standen, Bright Star of Maryfield.
Open: 2006 -
Dales Pony
Mares/Fillies:
Dragon's Bratty Natty
1988 Black Dales Pony Mare
Village Brat -r (Village Boy -r X Trimdon Star -r)
Dragon's Velvet Village Girl -r (Lummas Rambo -r X Trimdon Black Velvet -r)
Real pony bloodlines include Heather Boy II, Lartington Rowan, Wheatside Perfect, All Fours, Sweet Bloom II, Lord Rupert, Black Prince II, Snowhope Purple Heather, Mountain Prince, Hilton Jack, Wheatside Perfection.
Open: 1992 - 2012
Quarter Pony
MMR Be My Valentine
2003 Dunskin Tobiano Quarter Pony Mare
Clyde Valentine (Mr. Clyde Hancock -r X Roanna Bonito -r)
Baby Lu (Skip A Bug -r X Blackburn Lady Rose -r)
Real horse/pony bloodlines include Sky Bug Bingo, Pretty Buck, Mr. Gray Bonita, Blue Valentine, Red Man, Beauty's Charm, Skipper W, Q-Ton Stormee, Blackburn, Grey Badger II, Old Barlow, Roan Wolf, Nifty Bee, Poco Panzarita, Gooseberry, Dividend Coup.
Open: 2008 -
Welsh Pony

Mares/Fillies:

Sparrow Valley Safari Heat

1993 Dark Bay Welsh Pony Mare (Class B)


Skellorn Music Boy -r (Baledon Squire -r X Brynpicca Butterscotch -r)




Gunwaite Tamara -r (Radmont Tarquin -r X Reeve's Turqoise -r)




Real horse bloodlines include Godolphin Pendragon, Revel Safari, Downland Love In The Mist, Coed Coch Berwynfa, Lydstep Lyric, Criban Victor.




Open:

1997 -
Powered by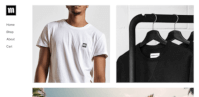 Create your own unique website with customizable templates.