PINTALOOSA
Mares/Fillies:
MMR Sheza Jazzy Star
2010 Black/Blue Roan Pintaloosa Mare
Ruff Eagle's Honor -r (Van-D's Ruff Eagle -r X ECS Twice As Nice -r)
MMR Sheza Rock Star (Black Rock Star -r X Shez Un Zipped)
Real horse bloodlines include Ole' Patche Rock, Shot's Flying Sparks, Zippo Pine Bar, Miss Tuxedo, Coosa, Cherokee Siemon, Maricopa II, Go Bay Go, Toby II's Patchy, The Ole' Chief, Pretty Impressive, Tico's Waukeen, Willamette Flashing Arrow, Johnny Moccasin, KCS Spotted Eagle, Grant Canyon Smoke Cloud, Thompson's Prairie Rose, Double Sure.
Open: 2014 -
MMR Zip N Eaglet
2011 Gray Blanket Tobiano Pintaloosa Mare
Casino Hancock -r (Casino Jr. -r X Finally -r)
MMR Indigo Visions (Quest For The Best -r X Indigo Antitoxin)
Real horse bloodlines include Mito, Boogie Quest, Mulino Cousin, Shamrock's Miss Print, Doc Olena, Party Dough, Jackie B, Roy's Sheriff, Jet Deck, Top Quest Tuffy, Limdeck, Bear Paw.
Open: 2015 -
Powered by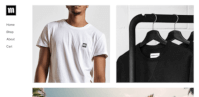 Create your own unique website with customizable templates.