NEW ARRIVALS TO MYSTIC MAIDEN RANCH
This page is used to announce my newest arrivals to the ranch. I contains both models with pedigree assignments and BSO pedigrees for your breeding program needs.


NEWEST MARES TO THE RANCH:
Yankee's Splendor 1999 Black Rocky Mountain Horse
Amanda 1994 Bay Semi-leopard Knabstrupper
Dakota Dutchess 1995 Dark Chestnut (Flaxen) Morgan
Demeter 1993 Liver Chestnut w/Blanket Knabstrupper
SF Sunstorm Gold 1993 Buckskin Morab (Morgan X Arabian)
Faith Rider 1990 Seal Brown Morgan
Harlequin's Taffy 1998 Dark Bay Morab (Morgan X Arabian)
I'm Impressed 1991 Sandy Bay Morgan
Just Munna 1991 Black Tobiano Dutch Warmblood
Kountess 1992 Liver Chestnut Dutch Warmblood
Lady Raven 1993 Dark Bay Dutch Warmblood
Lady Supreme's Tiara 1985 Chestnut (Flaxen/Minimal Sabino) Morgan
Nicolle Arissa 1990 Chestnut Morgan
Royal Fire Illusion 1997 Black Friesian
Shasta's Dakota 1991 Cremello Morgan
Sparrow Valley Safari Heat 1993 Dark Bay Welsh Pony (B Section)
Sultan's Charmer 1998 Chestnut National Show Horse
Sweet Songbird 1995 Black National Show Horse
Valencia 1996 Palomino (PSL) Lusitano

NEWEST STALLIONS TO THE RANCH:
Fieros 1993 Black Friesian
Kennebec Windhaven 1981 Chestnut Morgan
North Constantine 1998 Bay Holsteiner
SF Pegasus 1991 Red Bay Morgan
TSS Ambassador 1996 Black Shire
Stormy Desert Sand 1985 Palomino Morgan
Supreme Firecracker 1992 Chestnut Morgan



Powered by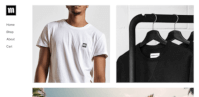 Create your own unique website with customizable templates.