MORAB
Mares/Fillies:
Desert Princess

1993 Buckskin Morab Mare


Minstril Prince (The Minstril -r X Ak Amari Asmaar -r)




Stormy Desert Sand (Desert Sands -r X Shawalla Stormy -r)




Real horse bloodlines include Rockfield, The Egyptian Prince, Asmaar, Shawalla Contessa

, Lady Sungold, Merry Warlock, Bahila, Ruminaja Ali.




Open: 1997 -
Harlequin's Taffy

1998 Dark Bay Morgan Mare
My Harlequin (Cedar Creek Harlequin -r X RRG My Promise -r)


Aasifat Taffy (Ashab Aasifat X Bay Taffy)




Real horse bloodlines include Serenity Anna Rose, Mahbouba, Bay el Bey, I Will Command, TVMI Promise, HRH Trophyet, Waseem, Taffona.




Open: 2002 -
I'm Impressed

1991 Sandy Bay Morgan Mare


DHR Impressionistic (Impressario X Heart's Afire)




DHR Mercedes (Silverado Mercedes X Pecos Playtime)




Real horse bloodlines include Lippitt Pecos, Sorento, UVM Vantage, Windswept Ramon, Waseeka's In Command, Shaker's Gila, Prince Cobra, Black River Pegasus, Hanover Super Lady.




Open: 1995 -
MMR Flames O' Gold
2007 Dark Golden Palomino Morab Mare
Fire An Ice -r (Gold N Ali -r X Tu-Flame -r)
Moonbow -r (Adiel's Casino Gold -r X TMB Harvest Moon -r)
Real horse bloodlines include Nugget Red Hanneman, Culpepper Crescendo, Fame's Fortune, El Cabazon, Bask, Ferzon, Mr. McCoy, Silver Drift, Roseeha, Witraz, El Paso, King's Fancy Duchess, Windy Hill Maestro, Hylee's Flame Fire, Topside Eager Beaver.
Open: 2011 -
Stallions/Colts:
Laurelwood Idyllwild
2005 Black Morab Stallion
Al Maji (Hedarr -r X *Bintbint Shahbaa)
Laurelwood Idyll (Wintertime X Saddleback Sensation)
Real horse bloodlines include Amrulla, Mahmouda, Gharib, Bint Shahbaa, Anter, Zaafarana, Besheir, El Zafir, Sanmira, El Deree, Sid Abouhorn, Gossir, Badia, El Shahbaa, Rosevelt, Winterset, Captain Jack, Waseeka's In Command, Waseeka's Nocturne, Starfire, Lippitt Moro Ash, Will Rogers, Upwey Ben Don, Trophy's Emerald.
FFC: 2009 -
MMR Golden Obsession
2005 Bay Dun Morab Stallion
Wolf River Obsession (Robbi Sue's Sweet Success -r X Amanda May)
Rosegold Shadow (*Padron -r X Venus In Gold)
Real horse bloodlines include Lippitt Ethan Ash, Equinox Beaubrook, Robbi Sue Misalert, Wauseeka's In Command, Wauseeka's Nocturne, Nazeer, Aswan, Patron, El Paso, Erros, Nabor, WWR GoldenGodess, Sun God Reflection, Eskapada, Azlaf Pamiloda, Odessa, Podruga.
FFC: 2009 -
MMR Sunhawk's Mirage
2006 Palomino Morab Stallion
Sun Hawk's Phaeton (Sun Hawk X PHF Fantana)
Nimira B'saina (Amarna El Nimr -r X Bintbintmoniet)
Real horse bloodlines include Lewisfield Sun God, Devan Hawk's Vixen, GG Jabask, Desert Gold, *Bask, Californio, Tio Lalo, Sissey, Devan Desiree, *Eukaliptus, Nazeer, *Rashad Ibn Nazeer, *Bint Moniet el Nefous, Anwarr, Bint Bint Moniet, Fakher el Din, *Gwailor, *Tuhotmos.
FFC: 2010 -
Powered by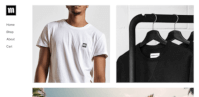 Create your own unique website with customizable templates.